Notes from Below
11.5 – 10.6.2023, ACUD Galerie
Exhibition, concerts, presentations, discussions
Opening hours of the exhibition: THU-SUN, 15H-19H
With ABADIR, Gilles Aubry, Keli Safia Maksud, Lila Tirando a Violeta, Sara Ouhaddou and Simnikiwe Buhlungu
Notes from Below is a three-pronged project that brings together the works of artists and musicians whose research, poetics, and discursive practices are attuned to sounding out and listening in. The exhibition – under the same title – features the work of Gilles Aubry, Keli Safia Maksud, Sara Ouhaddou and Simnikiwe Buhlungu, which can be thought of as creative notes that search beyond the surface – of inscription (cultural, sociological and technological) to creatively interrogate, recover and imagine traditions, practices and knowledge. The artworks here are thought of as notes, whose arrangements create a composition of ideas and perspectives within the exhibition space.
Lila Tirando a Violeta's live set and Abadir's DJ set further extend this principle through their musical performances. They merge different rhythmic styles from globally connected subcultures, creating speculative soundscapes that traverse sound art and pop music. They blend percussion, and layered effects with geophysical, and biological sounds, defying categorisation to offer a critical and forward-looking mix. These performances will be preceded by an artist talk by Lila Tirando a Violeta, and the book launch of Aubry's recently published work, which offers an account of sound and aurality in Morocco.
Notes from Below: The Exhibition
The exhibition tenders an approach to notes (accounts, notation, inscriptions, reminders) as creative impressions that are in process of becoming, that are being read. Notes also refers to (graphic) scores, musical notations and instruction as creative forms that propel knowledge and action into the future. These notes are coupled with an understanding of the below as that which is beneath – the quiet, inaudible yet present.
Each of the artists are guided by processes of translation, encoding, and transcription that demonstrate how inherited forms and traditions inform lineages, yet are unstable and open to change and adaptation. Their works demonstrate a myriad of approaches to how history, memory and knowledge can be cast across generations and geographies. From ancestral methods of care and manufacture, language as a mutable form, gestural communication of bees, to graphic notations and scores for the casting and transfer of practices, Notes from Below asks for us to look and listen closer to the cultural and epistemic transfers that occur on micro and macro levels, in personal and communal spaces.
Working with carbon paper and embroidery, Keli Safia Maksud draws upon musical notation as a language to think through the traces and audible legacies of history and identity, particularly in relation to African independence. In Topographies of Sound, Maksud uses embroidery as a drawing tool to navigate the audible traces of (African) postcolonial histories. Here she works with carbon paper as a material surface to stitch through musical notations. Topographies of Sound is a continuation of a broader body of work where the artist researched African independence through national anthems. Listening back to these histories, Maksud considers the failures and collapse of post-colonial hopes that prevailed during the early 1960s on the continent. She explores ideas of mimicry, transference and inheritance through the use of carbon paper, for transfer, copying and replication. Her embroidered musical notation into the carbon paper produces (from the back) abstract, rhizomatic lines that break away from the regulated grid of the musical staff that the artist imprints into the paper. Her interest lies in how abstraction can suggest disembodiment, noise and spatial dynamics that exceed comprehension and legibility.
Questions of history, craft and language are explored by Sara Ouhaddou in the screenprint Sans Titre. In this print, Ouhaddou presents a lexicon of forms by drawing upon ceramic objects that she encountered and researched. She turns to the history of ceramic trade in the Mediterranean by focusing on North Africa's relationship with Europe to complicate and complexify the historical relationship between the Arab-Andalusian world and Marseille during the Middle Ages – a time when ceramics from North Africa was one of the most sought after during the 12 and 13th century in Marseille. The artist delves into the archaeological history of ceramics to raise questions around the hybridisation of knowledge and its forms, including the institutions that preserve it and display it. Ouhaddou's work looks to new ways of understanding the history of the Mediterranean, giving precedence to other narratives, stories and truths. In so doing, she resists Eurocentric understandings of history, mastery and craft.
Gilles Aubry presents a selection from an on-going body of collaborative research on the Moroccan Atlantic coast. Aubry digs into the significance of seaweed in the region as a resource for industries to harvest, and a material around which social and cultural life revolves for local communities in Sidi Bouzid. Together with a number of interlocutors, Aubry collectively attempts to "listen" to seaweed and pollution on the Atlantic coast.
The film Atlantic Ragagar is poetically attuned to coastal ecology in the Safi area, and the consequences of industrial pollution for the environment and the health of the population.
The film incorporates vocal interventions (Imane Zoubai) and data sets on water pollution (Younes Boundir). Red seaweed is an integral resource for the production of agar, a product that sustains the communities that produce it. In The Binding Effect, we enter into a conversation with a group of local women who collect seaweed for a living, as they talk about labour, marine life and pollution. In a cooking workshop we see how they use agar for baking jelly sweets. Here we glimpse into the importance of seaweed to their everyday lives and how the industrialised harvesting has affected their conditions of working. Accompanying these films is Quantized Sea, an installation comprising elements of agar, copper and textiles that can be thought of as material notes of research. Quantized Sea depicts a marine environment whose 'nature' is made of pollution particles and algorithms.
Simnikiwe Buhlungu's on-going body of work and research on honey bees began with her encounter of The People's Workbook (1981), a 560-page guide book aimed to provide Black South Africans with 'practical' methods to make the most of the few resources they had during Apartheid. The majority of the book focuses on agriculture, water, community work, and outlining methods of self-sustainability, from building your own irrigation systems and water wells, to making your own compost, making woodblock art prints and and how to start beekeeping. The section on beekeeping initiated the artist's investigation into the forms, methodologies, histories and processes of beekeeping in South Africa and elsewhere, which are presented here are a series of creative notes: as process instant photographs, a sound work and ceramic bee skeps which exist here as prototypes.
In July 2021, Buhlungu recorded the sound of Western honey bees (apis mellifera) in flight while in Amsterdam. With an interest in the well-documented 'waggle dance' that honey bees routinely 'perform', she transcribed the recordings with the use of a theremin, which she further translated into MIDI messages, and into flight (tswee). dance (tswee). The direction of the sun and the earth's gravitational pull allows honey bees to accurately communicate – or rather share – knowledges through what has been documented as 'dancing'. For the artist, the waggle dance reverberates as a soundtrack, a choreography, a signal, an invitation, a job, a play(ing); the beehive as the "cluuuurb". Buhlungu navigates the intricacies of bees to think of how bodies, knowledge and instinctual histories are carried, transmitted and translated.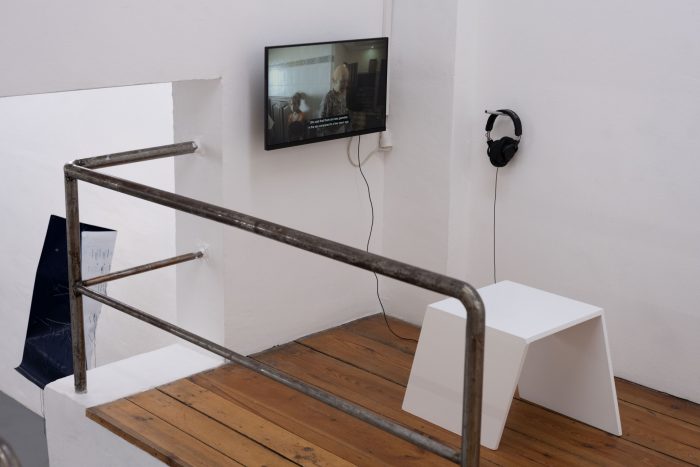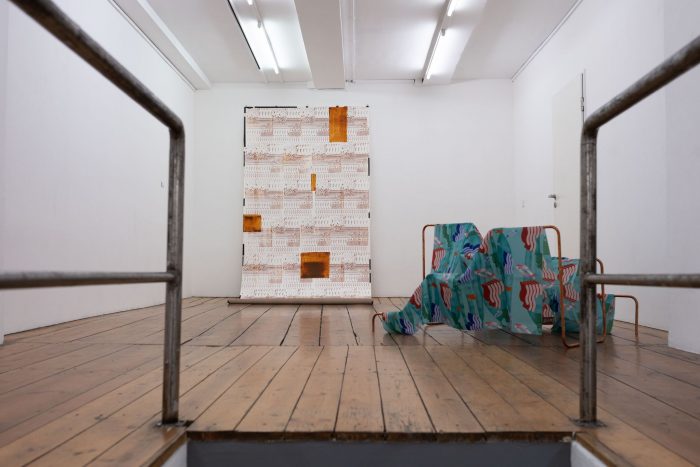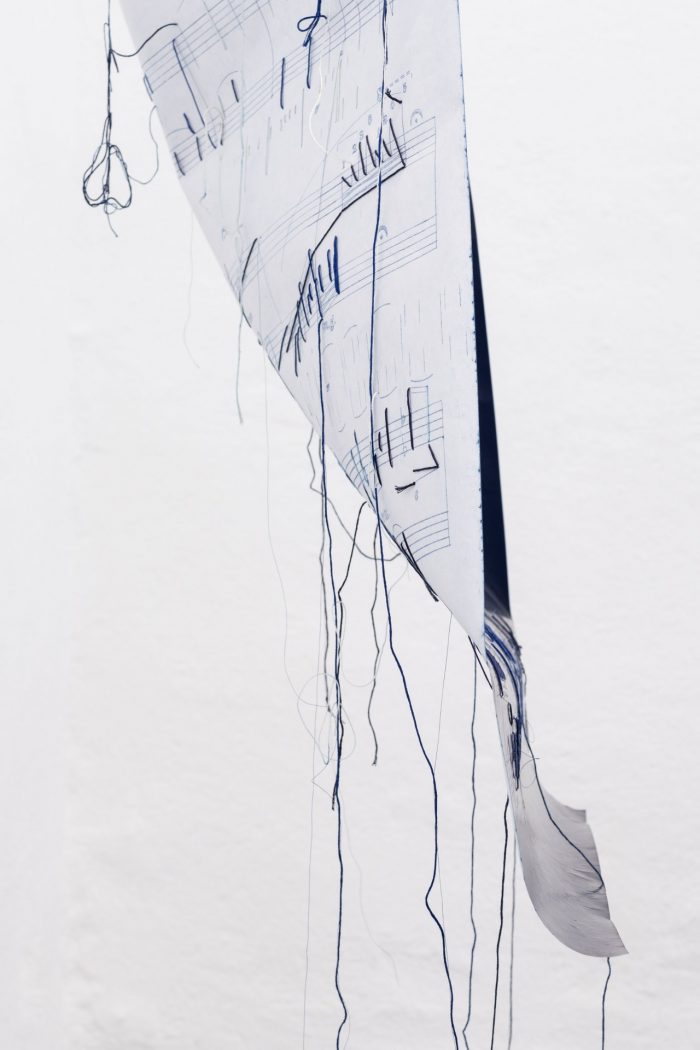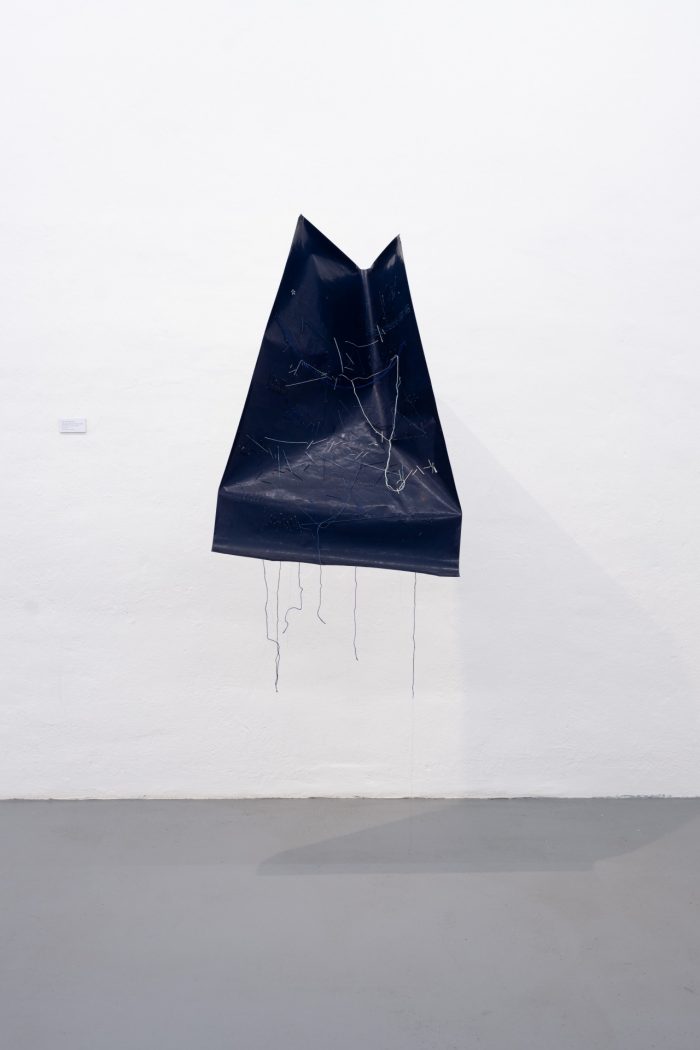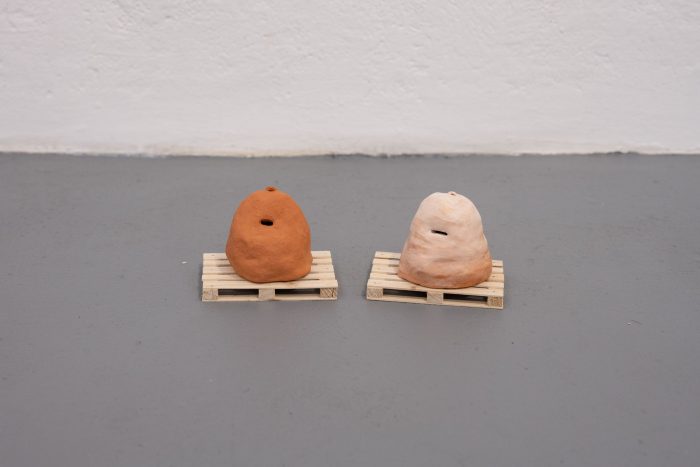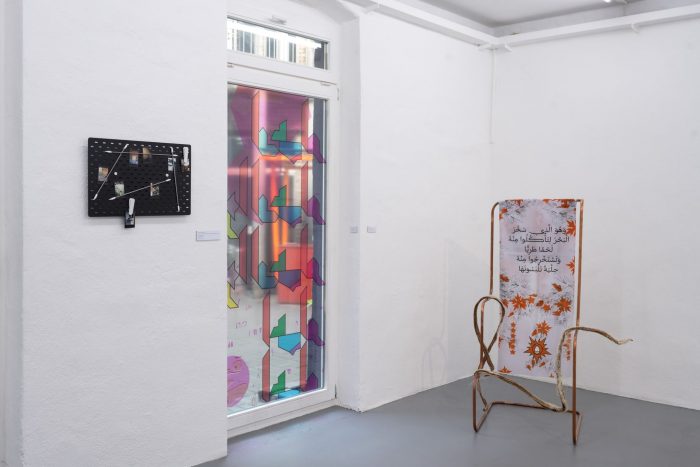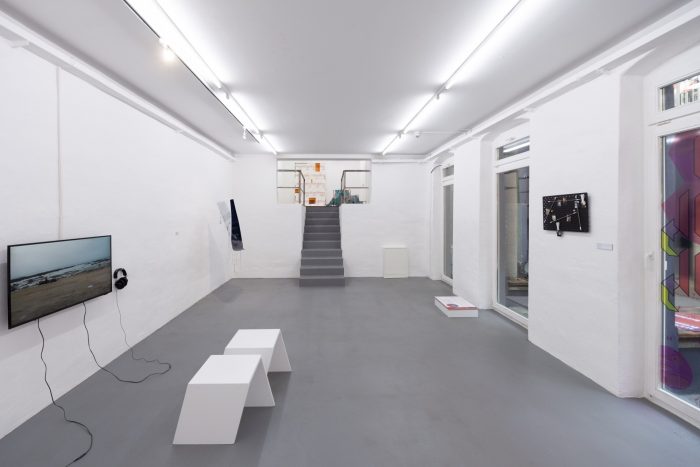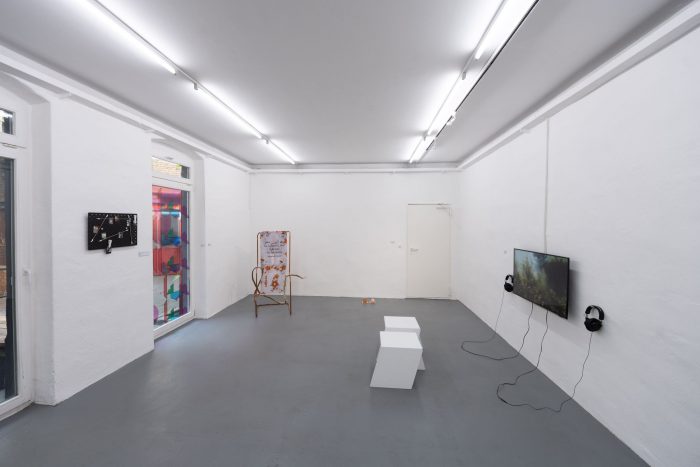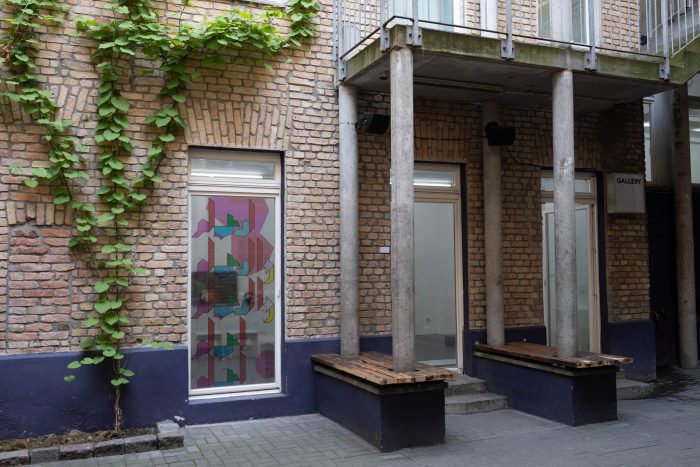 PROGRAM:
Gallery Opening 11.5 18h00- 22h00
20.5 Presentations and Performances:
ACUD Club
18h00-19h30h Book presentation moderated by Kathrin Wildner
Gilles Aubry presents Sawt, Bodies, Species - Sonic Pluralism in Morocco published by adocs Press.
20h00-21h00 Artist talk by Lila Tirando a Violeta moderated by Nadine Schildhauer
Alongside her performance, Lila Tirando a Violeta will present an artist talk on her album Desire Path, released on the Mexico City based club label N.A.A.F.I, discussing the concept and musical practice.
21h30-22h30 Live performance by Lila Tirando a Violeta
Lila Tirando a Violeta is a self-taught music producer from Montevideo. On her album Desire Path, she reimagines pre-hispanic sounds, blending them with bio- and geophony, artificial noises and beat experiments to create a dark club sound where the past and present converge.
22h30-00h00 DJ set by ABADIR
PARTICIPANTS' BIOS:
Gilles Aubry is an artist, musician, and researcher based in Lausanne and Berlin. He creates installations, films, performances and radio pieces which explore the cultural, ecological and affective dimensions of sound and listening. His works have been shown at the Marrakech Biennale (2014), documenta_14 in Kassel (2017), and Reina Sofia Museum in Madrid (2020).
Simnikiwe Buhlungu (1995) is an artist from Johannesburg, South Africa. Interested in knowledge production[s] – how it is produced, by whom and how it is disseminated ­– Buhlungu locates socio-historical and everyday phenomena by navigating these questions and their inexhaustible potential answers. Through this, she maps points of cognisance which situate various layers of awareness as syncopated and reverberated ecologies.
ABADIR (Rami Abadir) is a Berlin-based music producer, sound designer, and DJ originally from Cairo. His work focuses on experimental electronic music, glitch and ambient music, with a particular emphasis on the dancefloor. His latest release, Mutate (2022), on the Shanghai-based label SVBKVLT, crystallised his unique club sound that defies categorisation. His DJ sets are a collage of different rhythmic styles, including jersey club, footwork, jungle, reggaeton, and many more.
Keli Safia Maksud is an interdisciplinary artist and writer working in sound, sculpture, installation, printmaking and embroidery. Maksud's practice traces invisible structures and systems that construct and fix bodies in space. She earned her BFA in Painting from the Ontario College of Art and Design University, a Diploma in Art and Curatorial Studies at the New Centre for Research and Practice and an MFA in Visual Arts at Columbia University. Her work has been shown at Salon 94 (New York), Huxley Parlour (London), the Bamako Biennial, National Museum of Contemporary Art – Seoul, Galería Nueva (Madrid) and the Biennial of Contemporary Art Sesc_Videobrasil in São Paulo.
Sara Ouhaddou is an artist living and working between Morocco and France. Ouhaddou works in situ, producing works based on encounters with communities, craftsmen and researchers, while exploring heritage sites and objects. She studied at the École Olivier De Serres Paris, and has participated in exhibitions, some of which include, Moroccan Trilogy, Museo Reina Sofia, Madrid (2021); Global Resistance, Centre Pompidou, Paris (2020); Manifesta Biennial, Marseille (2020), Our World is Burning, Palais de Tokyo, Paris (2020); Islamic Art Festival, Sharjah (2017-2018); Crafts Becomes Modern, Bauhaus Dessau Foundation (2017); Marrakech Biennale (2016).
Bhavisha Panchia is a curator and researcher of visual and audio culture. Her work engages with artistic and cultural practices under shifting global conditions, focusing on anti/postcolonial discourses, imperial histories, and networks of production and circulation of media. She is the founder of Nothing to Commit Records, a label and publishing platform committed to the production and expansion of knowledge related to the intersection of contemporary art, literature and music within and across the global South.
Nadine Schildhauer is a researcher, music journalist and curator based in Berlin. She is researching transnational organised music labels and collectives that produce electronic music outside of the popular club canon. From 2018 to 2022, she was part of the programme team of the DICE Conference + Festival in Berlin. She was a part of the research training group "Das Wissen der Künste" (The Knowledge of the Arts) at the Berlin University of the Arts (UdK) and is currently pursuing her PhD at the University of Basel. She has written for SPEX, Missy Magazine, Zeit Online, Kaput Magazin, Groove and Juice, among others.
Lila Tirando a Violeta, the Uruguayan-born producer, DJ, and visual artist, has found a creative home in Amsterdam. With her recent album Desire Path, she showcases her unique ability to blend pre-Hispanic flute samples, xylophone drops, and glitchy beats. Tirando a Violeta expertly navigates the intersection between ambient, Dembow beats, and expansive club tracks, seamlessly weaving her experiments together to create an immersive sonic experience.
Artistic Director & Music Programme: Nadine Schildhauer
Exhibition Curator: Bhavisha Panchia
Graphic Design: Simnikiwe Buhlungu
ACUD Galerie Team: Paula Durinova, Linnéa Meiners, Alžběta Čermáková, Gabriela Matuszewska, Natália Sýkorová