Die Initiative ACUD MACHT NEU betreibt im Kunsthaus ACUD die drei Räume Club, Studio und Galerie. Ziel ist es damit einen Freiraum für Diskurs, Austausch und experimentelle künstlerische Formate zu bieten. Das Programm wird von einem Team aus Kulturschaffenden, Kuratorinnen, Filmemachern und Autorinnen gestaltet. Grundsätzlich ist die Programmgestaltung offen für Vorschläge, die Auswahlkriterien sind hierbei Qualität und Relevanz.

Das Streaming Set Up des ACUD Club wurde von der Beauftragten der Bundesregierung für Kultur und Medien gefördert.



The initiative ACUD MACHT NEU operates three spaces at Kunsthaus ACUD: the Club, Studio and Gallery. The aim is to offer room for discourse, exchange and experimental artistic formats. The program is developed by a team of creatives, curators, filmmakers and authors. Fundamentally, the programming is open to submissions. The criteria is their quality and relevance.

The streaming set-up of the ACUD Club was funded by the Federal Government Commissioner for Culture and Media.
Kunsthaus Acud
Das Kunsthaus ACUD ist eines der letzten unabhängigen Kunsthäuser in Berlin. Es wurde 1991 von einer Gruppe von Künstlern in einem leerstehenden Mietshaus am Weinbergspark in Berlin-Mitte gegründet. 2014 konnte ACUD MACHT NEU das Haus vor der Zwangsversteigerung retten. Seitdem bespielt sie zusammen mit den alteingesessenen Betreibern des ACUD Theaters und Kinos das Haus mit einem dichten Programm aus Konzerten, Lesungen, Ausstellungen, Aufführungen, Talks, Screenings und Performances.
The Kunsthaus ACUD was founded in 1991 by a group of artists in an empty tenemant house on Weinbergspark in Berlin-Mitte. In 2014, ACUD MACHT NEU was able to rescue the house from foreclosure. Since then, together with the long-established operators of the ACUD Theater and Kino, they have filled the house with a rigorous program of concerts, readings, exhibitions, plays, talks, screenings and performances.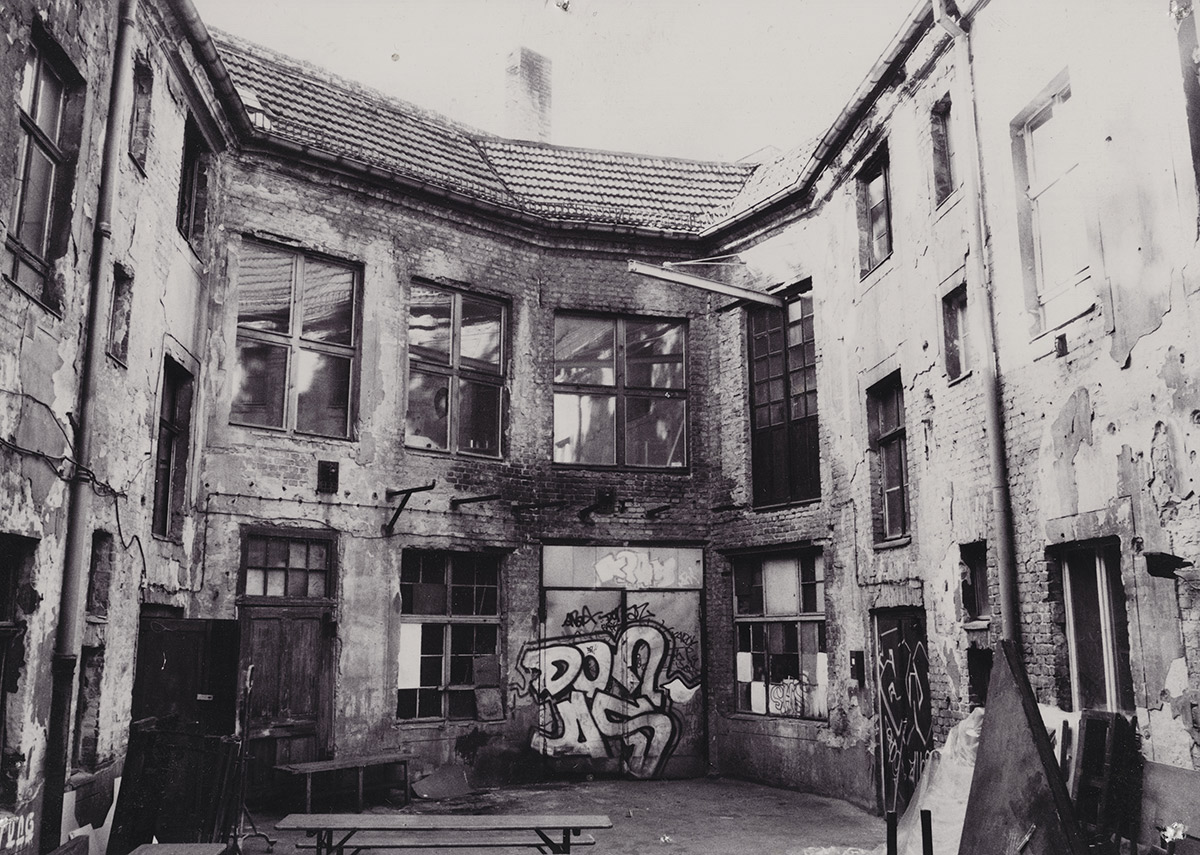 Das ACUD ist ein Gegenmodell zur zunehmenden gesellschaftlichen und kulturellen Segregation und Exklusion, die den behaupteten Zwängen einer ökonomischen Verdrängungs- und Verwertungsideologie folgt. Dabei steht im Hintergrund immer die Frage nach möglichen neuen Formen von Gemeinschaft und Zusammenhalt in Zeiten der gesellschaftlichen Auflösung und zunehmenden Individualisierung und welche Rolle urbane Orte, wie das Kunsthaus ACUD, dabei einnehmen können.
The Kunsthaus ACUD is a counter model to growing social and cultural segregation and exclusion, maintained by economic displacement and profit maximization. As a result, the question of the possibilities for new forms of community and unity in times of social dissolution and increasing individualization, and the role that urban spaces like ACUD can assume, is a constant theme.