We are closing our third semester with Bonka and Shannon Sea who've been working together with mentor Sasha Perera for the all month of February 2020.
Listen now to their new tracks and learn more about their music discovery and creative process before catching them live this thursday 27.2 in Acud Club alongside a low-lit electronic pop DJ Set by their mentor.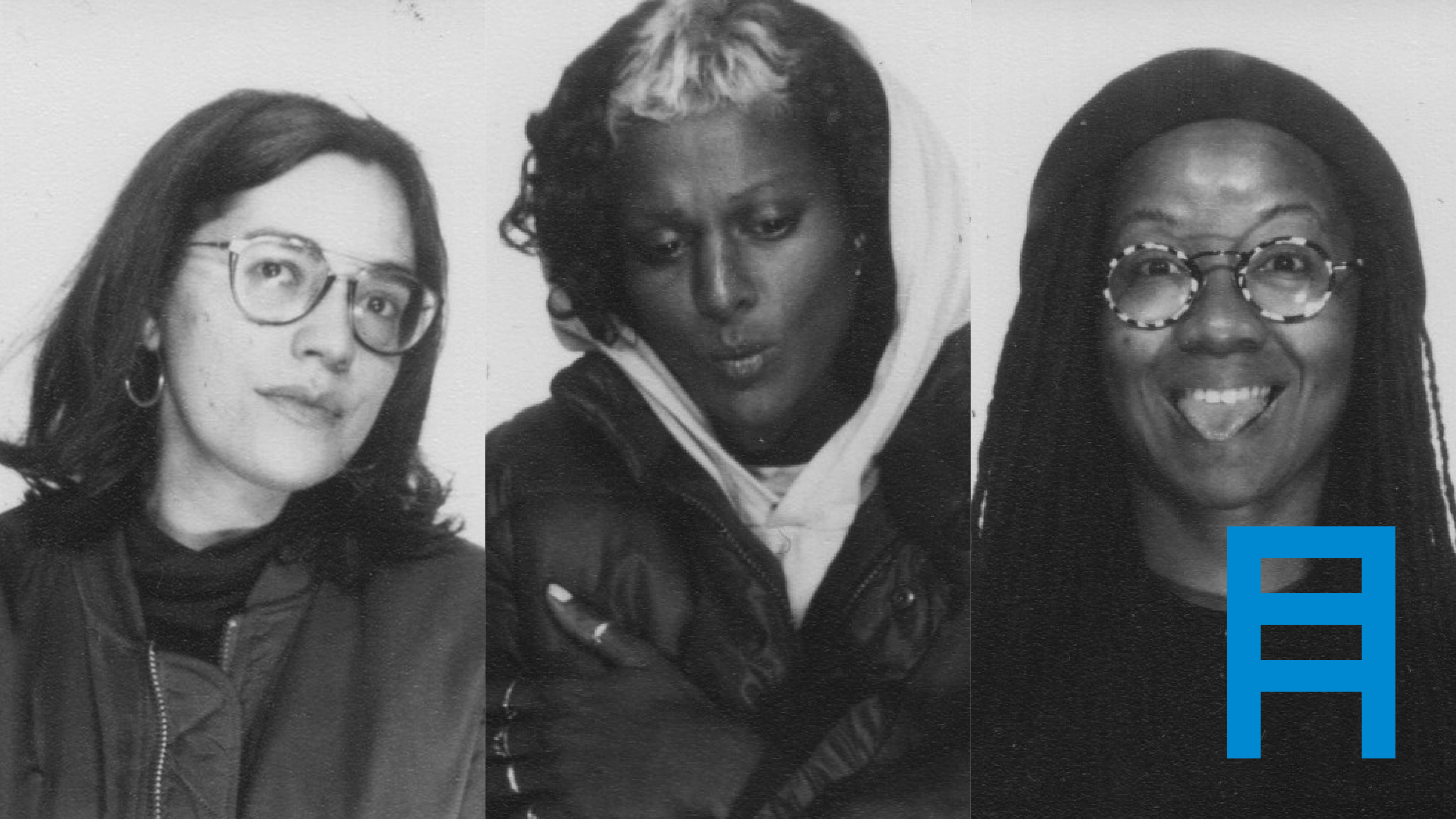 L to R: Bonka, Sasha Pererra and Shannon Sea
SS: How did you discover music, and your desire to create it?
B: I became an active fan of music as a kid… I liked all the typical late 90s early 2000s pop stuff like *NSYNC, Britney Spears, etc. I was obsessed with downloading music and burning CDs to listen to alone in my room. Soon after I moved on to punk and indie rock, and there was always an undercurrent of electronic music there, especially since a lot of bands I was into as a teenager incorporated those sorts of sounds, or started electronic side projects.
I had inklings of the desire to create music as a suburban teenager. I was going to a lot of concerts in the city and some guys I knew in high school were in a band. I admired them but it all seemed out of reach to me. I took piano lessons for 10 years, played some guitar and even saxophone in my elementary school band but it never really occurred to me to make music because I also hated practicing hahah.. Being patient with the process of "honing my craft" is still something I grapple with but I'm getting there 🙂
Finally, in my first year of university, I befriended a group of guys who were into electronic music. They were already producing music and DJing using Ableton. I started DJing with Ableton, started using CDJs a few years later, and have been DJing semi-regularly since then. Getting more into DJing and befriending more people who DJ and produce music, I gradually gave it a go, and was lucky enough to release my first EP in May 2019 on INTA (thanks Benji and Ben!!). I have realised my desire to make music is quite emotional, and also comes from a place of wanting to find my own sonic world.
SS: What is your creation process? Do you start with a melody or beat, voice, or chords?
It depends! I've produced mostly instrumental electronic stuff and for those songs I would often start with the beat. Often, I want to use a certain genre as a model, so I'll figure out drum patterns for certain kinds of beats and then somehow make them my own.
During the residency, I would quite frequently begin with chords, as per Sasha's suggestion, since I was working on developing my vocal songwriting. I'll dig for a synth patch I'm feeling at the moment, then mess around with chords until I find something I like. I was also looking up the keys of songs I like and trying out chords in those keys as a starting point.
I've always felt comforted by writing things down, so lyric-wise or concept-wise I'm always referring back to random notes, journal entries, automatic writing, things that people have said to me. Using words in my music has been a really great way for me to transmute confusion, pain, obsession, euphoria into a kind of clarity.
SS: What is your ultimate goal for your music career?
I want to be a pop star for the Aquarian age. I would also love to write songs and produce for other people, create runway soundtracks for my favourite fashion designers, and compose movie scores. I really just want to feel content, at peace, and that I'm expressing myself fully with whatever I do, whether it's music or other things, but I hope people can relate in some way to the music I make, and I hope I can keep sharing it with more and more people 🙂
B: Was there a specific set of circumstances that prompted you to begin studying music and creating your own compositions?
SS: I was walking down Houston Street in NYC and crying over something my ex-lover did or didn't do — I can't remember. But at that time, that was the first time music came organically from inside of me. I wasn't trying to come up with a melody, but one just appeared, and it surprised me. It also consoled me.
I recorded that melody that night with my phone's voice recorder. I subsequently forgot about it until months later, when I heard Missy Mazzoli's "Impromptu" in a TV show. "Impromptu" moved me to tears and it reminded me of that night walking down Houston Street. Except, on Houston Street, I was crying before I composed that melody. Thus, I wanted to experiment and see if I could create a melody that moved me to tears. That night, I did; and I was able to easily find the tones on a keyboard piano, to my surprise.
I realized that music allowed me to express my emotions in ways that other mediums could not. And that is when my desire to compose music began.
B: What has been the most interesting aspect of performing and sharing your music in a live setting?
SS: What I love about live performances is that each performance is different. Literally, the song can never be the exact same, unless you are using a pre-recorded backing track. So, this is the beauty of it, to me. You are able to experiment with the nuances of a piece.
You are also able to create space during the performance for creating something completely new. Even if the piece or idea is a minute or so, you are free to create something out of thin air.
To me, this all comes down to the aspect of being present. While performing, you are completely present. You are not thinking about the next day, or your shopping list, or anything. You are sharing yourself, authentically, in the moment. These aspects are the most interesting.
And because this is the feeling I enjoy, I like working with other musicians, who can add to the variation and experimentation of the performance.
B: How has music been personally healing for you?
SS: I use music as a form of meditation. I do this by being completely present when I am creating it, listening to it, or performing it.
These meditative practices bring much clarity, and they are also emotionally cathartic.
So, I use music as a way of self-expression, and exploration. It's also like a diary — I can, in a way, hide all of my emotions and feelings into a piece of music. I can also trust that what ever secrets hiding inside the music, will remain protected. It is also like as if I am creating my own language that no one else can decipher. I have so much trust in the music, and for it's ability to be there for me, and understand me.
Based on these ways, music is very healing to me. It really allows me to be authentic and vulnerable, and to create, entirely, my own universe.