Sonic Pluralities: Tarxun & Falyakon
Multi-layered, genre-bending, unique and erratic sets and analogue/digital operations
DO 27.10, ACUD Club
Doors: 22H
Tickets: 8E
ABOUT THE PROJECT
The series Sonic Pluralities presents a program of musical evenings hosted by artists that are approaching sonic experience from plural positions. To speak from the plural means to step outside the linear temporalities and standard categories that have been inscripted in the contemporary' musical gaze. The program reflects on each artist's journeys of migration, trajectories in music and artistic legacies which have composed their own way of sensing-being in musical language. Each evening will present different modes of gathering and diverse musical worlds.
ARTISTS OF THE NIGHT: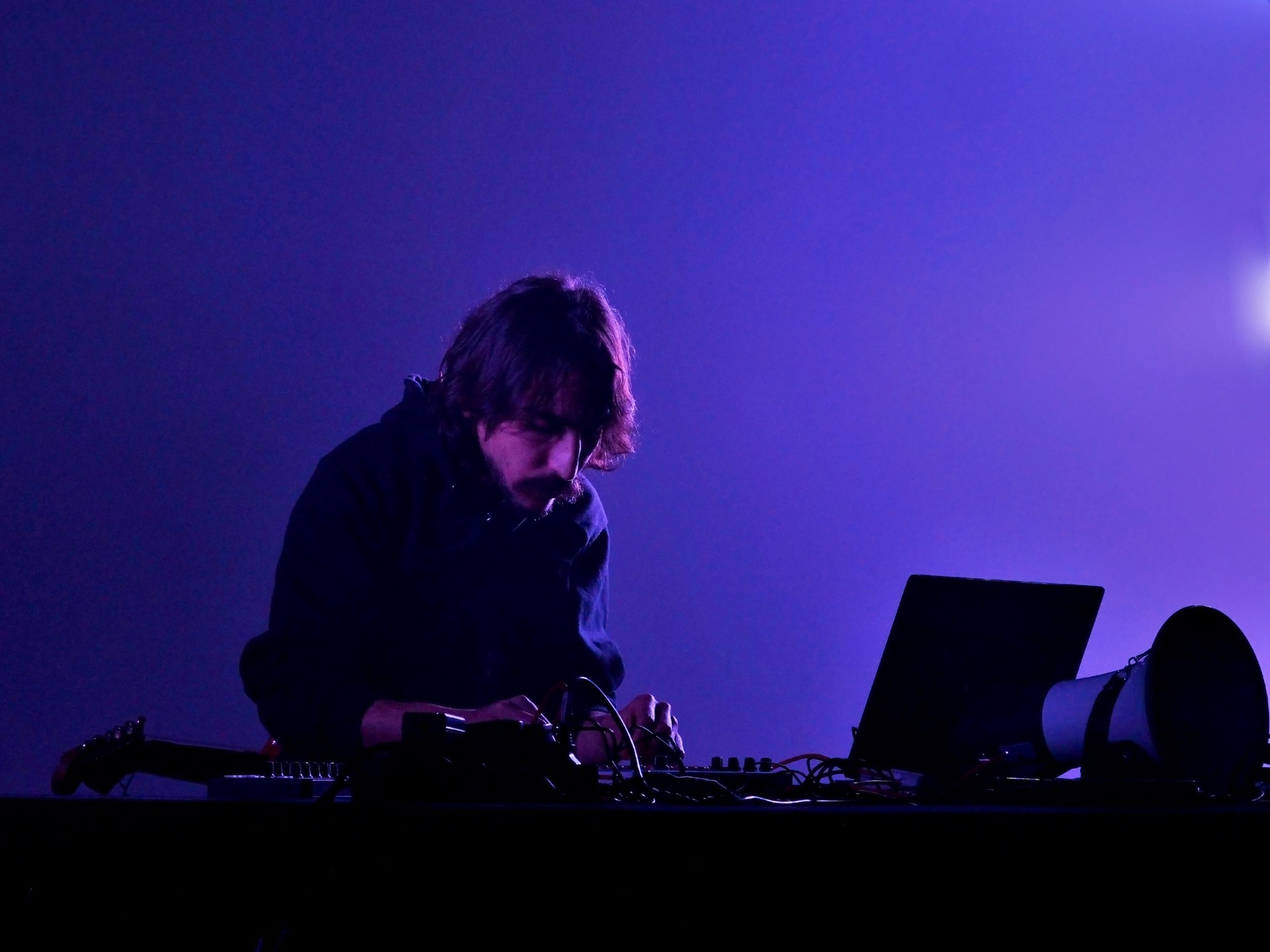 Tarxun is the artistic alias of Farshad Moshiri Xajehnassiri, musician and designer, who explores sonic and visual realms of sound and visions by means of analogue/digital operations.
The spectrum of sonic projects Tarxun has been involved with varies from electronic and acoustic music to sound design, video-art, performance, or light and (media) installations.
Falyakon, is a multi-instrumentalist and DJ based between Ramallah and Berlin. She hosts a monthly radio program on Root Radio, and is also co-curator & resident DJ of Al Musalsal; a series of live performances and DJ sets in Palestine and beyond. Falyakon mixes sounds to create multi-layered, genre-bending, unique and erratic sets, while controlling time and distorting structure by warping rhythms and morphing tones in a journey filled with distant memories, interruptions, and projections of what is to come.
Curated by Miguel Buenrostro
A Project by ACUD MACHT NEU.
Find the full program of Sonic Pluralities and Borderlines here.
This event was made possible with funding by NEUSTART KULTUR
www.initiative-musik.de / www.kulturstaatsministerin.de
Supported by our media partner TAZ