Sonic Pluralities: Tripas
Folk rhythms with a strong reference to Afro-Peruvian folklore.
DO 20.10, ACUD Club
Doors:21H
Tickets: 8E
ABOUT THE PROJECT
The series Sonic Pluralities presents a program of musical evenings hosted by artists that are approaching sonic experience from plural positions. To speak from the plural means to step outside the linear temporalities and standard categories that have been inscripted in the contemporary' musical gaze. The program reflects on each artist's journeys of migration, trajectories in music and artistic legacies which have composed their own way of sensing-being in musical language. Each evening will present different modes of gathering and diverse musical worlds.
ARTIST OF THE NIGHT: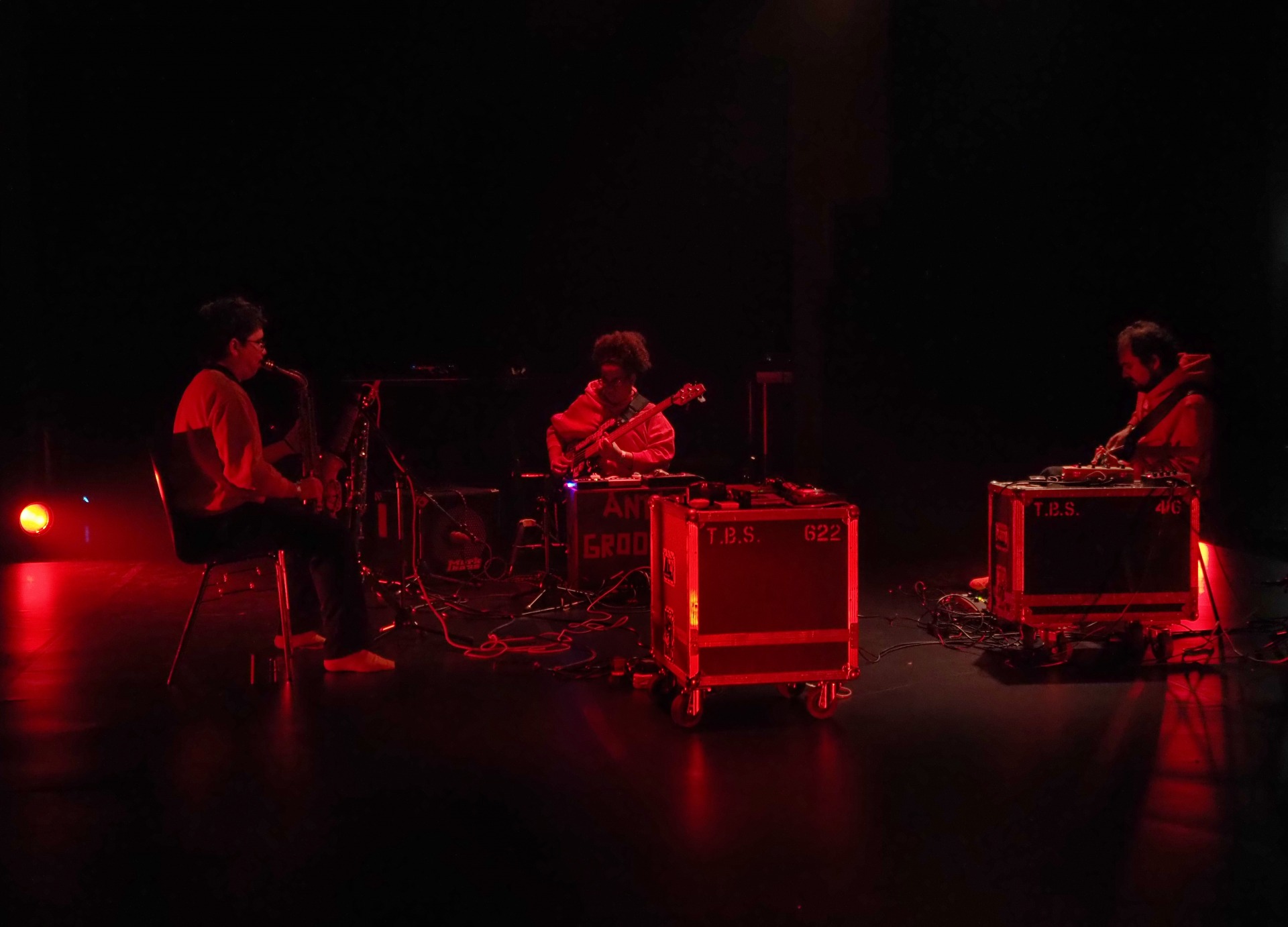 Tripas - a group integrated by Laura Robles: Ecajon-Ebass, Gustavo Obligado: Saxophone-Clarinet and Tom Kessler: guitar and Edrum, is a mixture of Latin American chaotic urban sounds, Folklore and free Improvisation.
For two years the 3 musicians have been using different rhythmic elements of Latin American popular music and the noise that characterizes the continent to create new sounds, melodies and rhythms with traditional instruments and machines built by Tom K.
Tom Kessler: Mexican guitarist, double bass player and programmer, has been in the Mexican and Central American jazz and improvisation scene since 2010. In 2019 he moved to Berlin where he collaborates in several experimental and traditional music projects.
Gustavo Obligado: Argentine improvising musician. He works with wind and electronic instruments investigating new sonorities and ways of approaching musical performance.
He currently lives in Berlin where he integrates projects of experimental music, noise, sampling.
Laura Robles: Peruvian cajon player, bassist and composer, living in Germany since 2012, she is dedicated to the investigation of traditional rhythms and how to incorporate the cajon in jazz and experimental music.
She is a member of different jazz and Latin American music groups.
Curated by Miguel Buenrostro
A Project by ACUD MACHT NEU.
Find the full program of Sonic Pluralities and Borderlines here.
This event was made possible with funding by NEUSTART KULTUR
www.initiative-musik.de / www.kulturstaatsministerin.de
Supported by our media partner TAZ