Sonic Pluralities: Ale Hop
Unorthodox instrumental techniques, synthesis and real-time sampling, layers of distortion and breathtaking atmospheres.
FR 19.8, ACUD Club 20H
Tickets: 8E
ABOUT THE PROJECT
The series Sonic Pluralities presents a program of musical evenings hosted by artists that are approaching sonic experience from plural positions. To speak from the plural means to step outside the linear temporalities and standard categories that have been inscripted in the contemporary' musical gaze. The program reflects on each artist's journeys of migration, trajectories in music and artistic legacies which have composed their own way of sensing-being in musical language. Each evening will present different modes of gathering and diverse musical worlds.
ARTIST OF THE NIGHT: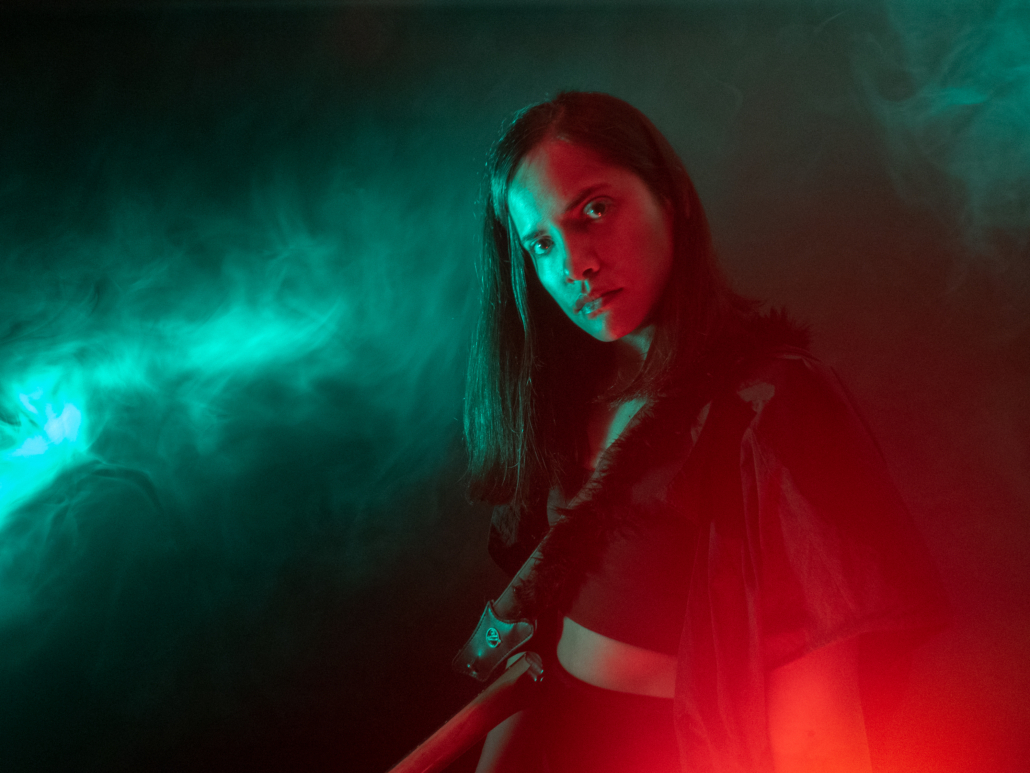 Alejandra Cardenas (aka Ale Hop, b. Lima, Peru) is a Berlin-based artist, researcher, and experimental instrumentalist from Peru. She composes electronic and electroacoustic music, by blending strains of noise, pop, avant-garde, ambient and a complex repertoire of extended techniques for electric guitar and real-time sampling devices which she uses as her sound vocabulary to craft a performance of astonishing physical intensity, saturated of layers of distortion and stunning atmospheres.
Her solo career began when she won the Red Bull Music Academy residency in 2012 and made her first live performance in Boiler Room. Since then she has been featured in specialized music media such as Pitchfork, WIRE, VICE, Noisey, Bandcamp, Tiny Mix Tapes, and presented her work in festivals like MUTEK, CTM Festival, Heroines of Sound and NRMAL, and in concerts and exhibitions in Peru, Argentina, Colombia, Mexico, United States, UK, Spain, Portugal, Germany, Netherlands, Austria, Switzerland, Czech Republic and Turkey in the past years.
When not working on her solo endeavors, she is engaged with creating scores for films, dance and theater projects.
Curated by Miguel Buenrostro
A Project by ACUD MACHT NEU.
Find the full program of Sonic Pluralities and Borderlines here
This event was made possible with funding by NEUSTART KULTUR
www.initiative-musik.de / www.kulturstaatsministerin.de
Supported by our media partner TAZ