Meet the June 2019 residents of Amplify Berlin: Chloé Lula & Hüma Utku (Roads At Night), who've spent the month working with their mentor Drew McDowall. Each have completed a track as part of their residency and will play a live set at the showcase event on June 26 at ACUD Club on a lineup alongside their mentor, who will also be playing live.
The mentees have interviewed each other revealing more about their practice, their aspirations and music narratives.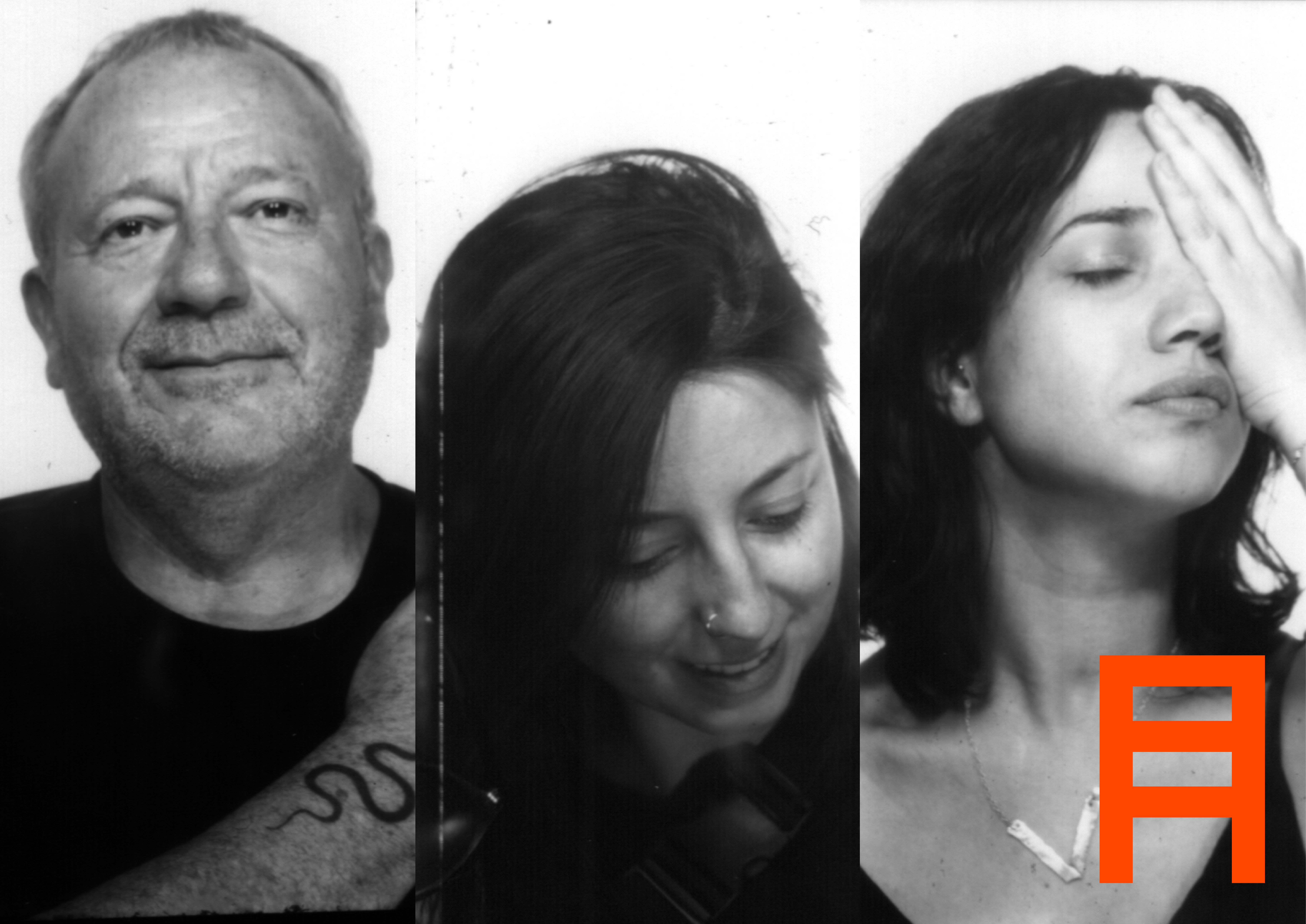 L to R: Drew McDowall, Chloé Lula and Hüma Utku
Hüma Utku: You're a music journalist, you've managed multiple record labels and you DJ. Do these roles feed each other in your musical career and if so, how?
Chloé Lula: My non-linear trajectory in this world has not been planned, but I'm really happy that I've had such varied experiences in different music-oriented careers. All the roles that I hold definitely inform each other; as a journalist, I've learned how to better understand and contextualize music, which has made it more interesting for me to DJ the music I write about (and to curate music in a different way through managing labels and doing A&R). Being a DJ has also helped my work as a journalist since I have a deeper comprehension of the emotions/fears/anxieties/incentives that arise for the people I interview. Having a foot in each of these positions has helped to demystify how the larger music industry really "works" in terms of the ways in which different facets of the business interact with one another.
Hüma Utku: Your current emphasis seems to be more on your own music production. How would you say this experience differs from the rest of your musical endeavours?
Chloé Lula: One hundred percent. I think you can be creative as a DJ—and as a journalist—to a certain extent, but selecting other people's tracks or writing about other artists' work is so different from making your own. Producing and performing your own compositions puts you in a much more vulnerable position. In the last year I've focused my attention increasingly on production (and now on performing those productions live), and it truly feels like I'm bearing a part of my soul to the world. I've never had that experience in any of my other other music industry careers, and I've subsequently never dealt with such crazy feelings of anxiety or insecurity. That being said, I've also never experienced such a deep sense of accomplishment in other creative work that I've done. For me, at least, being a producer is a lot more challenging, but equally more gratifying.
Hüma Utku: Moving on, from all these roles you're juggling, which one(s) do you see yourself focusing on more in the near future and why?
Chloé Lula: Honestly, I had always dreamed of releasing my own music but I never actually thought that I had the chops to be a producer before this last year. But since I've started, I've really fallen in love with both the actual production process and the nearly limitless ways it allows me to express myself. I'll definitely still be DJing, but I'd really like to focus my attention on becoming a stronger artist first and foremost. I will also always be a writer, which is my other love—second to music 🙂 I'll be going to graduate school this fall to finish my master's degree in journalism, which I hope will still allow me the time to continue producing and playing live on the side.
Chloé Lula: On your website, you describe your music as a vehicle for "storytelling." Are there any specific narratives that you're trying to evoke in your productions? If so, what are they, and how do you narrate them through your compositions?
Hüma Utku: Starting from my first productions, I had stories in mind that these compositions were an ode to. They came in the form of personal experiences, places I've never been to, natural elements, the human psyche and the collective experiences of the humankind. In my EP 'Şeb-i Yelda' for instance, I focused on a collective experience deriving from chaos, instability and war. This work was my own way of combining my personal experience to a collective one. There is a story in each track so I call them the chapters and when they all come together they make the story that I'm intending to tell. A similar situation applies to my forthcoming album 'Gnosis' where my inspiration and the story is about a traveller going through different lands and experiences and how that relates to the greater consciousness of the universe. Each track is another step, leading the listener to the next chapter.
Chloé Lula: You recently changed your name from your moniker, Roads at Night, to your given name. What drove this decision at this stage in your career?
Hüma Utku: R.A.N. was a moniker I created when I moved to Berlin and at that time my musical inspirations, how I view my own capability to be an artist and my aspirations were mainly evolving around me trying to figure out my place in this world as a young person. Especially considering that I had moved to a new city and was starting from zero again, creating a moniker was almost mirroring me creating a new person. After a couple of years of working at different jobs, endless bureaucratical struggles resulting in constant uncertainty, travelling, keeping on producing and finally starting to perform live, I felt that something had changed in the way I perceived myself and my musical approach. That new person I had created was coming to full circle with the old one. It was already just before the release of 'Şeb-i Yelda' EP in August 2018, that I felt the name R.A.N. doesn't feel as right as it used to, as I go forward. So all came together and I felt that I'm ready to embrace to put my own name on my work.
Chloé Lula:In the last three years, you've completed what many artists hope to do in a much longer span of time: you've released an EP, a number of remixes, have toured with numerous live performances and you've an upcoming LP release. What is your next goal as an artist?
Hüma Utku: I spent a few years working on my identity and purpose as an artist and especially after the release of my EP there was rapid growth of interest from a wider audience towards my work. My current aim is to get better at my craft and reach a higher visibility without losing the personal connection I have with my listeners. Yet this is not only about 'me' in fact it's quite different. I want to work on discovering new ways of how everything that I've accumulated in my own unique way, can serve others.
Catch them all at the monthly Amplify Berlin showcase event at ACUD Club on Wednesday, June 26 with a preceded by the presentation of the Microtonal Sound Workshop with Marc Sabat in Acud Studio at 2OH.