Sonic Borderlines: Ensemble Extrakte with Rouhangeze & Peter Wiegold
The musical cosmopolitans of the Ensemble ɛkstʁaktə explore the musical potential of the traditions they each already know - but also of traditions that are foreign to them.
DI 06.12, 20H ACUD Club
Tickets: 14E/10E
ABOUT THE PROJECT
The transcultural ensemble concerts under the title Sonic Borderlines seek an international and decolonised historical performance practice. The radically curated evenings bring together musicians from diverse backgrounds, such as Arabic and Azerbaijani classical music and music from the European Middle Ages and Renaissance. This part is curated by Jeremy Woodruff from the Berlin School of Sound.
ARTISTS OF THE NIGHT: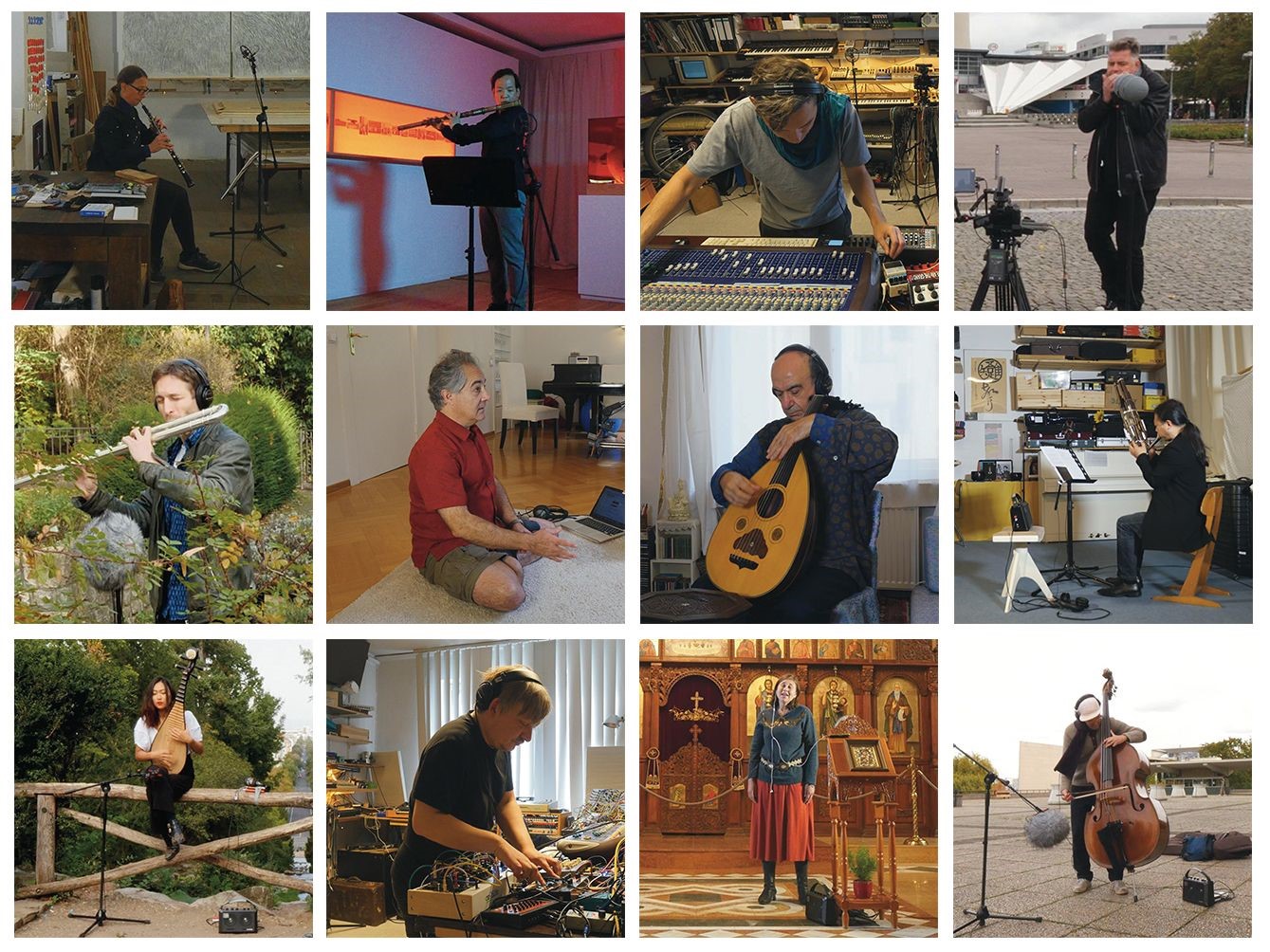 Ensemble Extrakte - the Berlin-based ensemble Extrakte was founded in 2013 to respond to this necessity with an ensemble that seeks precisely these roots for new forms of musical expression - an all-star ensemble of renowned musicians, most of whom live in Berlin, whose diverse musical origins include living traditions from China, Europe, India, Korea, Bulgaria, Syria, Australia or the USA, as well as genres such as jazz, folk music, techno, blues, but also Eurological concert music from the Baroque to the present. In variable constellations, through meticulously curated concert projects and in joint artistic research, Ensemble Extrakte works across all the world's geographical, historical, ethnic, social and ideological classifications, in search of a new music for our global future. The ensemble relentlessly seeks the untroden path!
In Ensemble Extrakte's concerts, forms of music-making, ideas and musical concepts from many origins intertwine and open up new approaches to music as an art form that productively relates different traditions. Each member of the ensemble is challenged to question everything within their own tradition: their relationship to pitches, scales, rhythms, but also to the audience, and to how they each imagine beauty in music, and how they communicate with their fellow musicians.
Within all of this, Ensemble Extrakte freely chooses the means that suit their artistic needs best - be it a system of rules learned for structured improvisation or an interactive on-screen score, be it conventional notation, verbal instructions, graphic scores, flow charts, computer-generated sounds, light signals or head nods.
Musicians:
Sören Birke (harmonicas, duduk, jew's harps, electronics), Klaus Janek (bass, electronics), Kang Ji-eun (haegeeum), Milliken (oboes, recitation), Deniza Popova (Bulgarian vocals), Farhan Sabbagh (Ud, Riqq), Gregor Schulenburg (flutes, duduk, shakuhachi), Ravi Srinivasan (tabla, drums, khayal singing, whistles), Wu Wei (sheng, erhu), Teichmann brothers (turntables, sound objects, live electronics)
Yoo Hong (Daegeum, Changgu), Zhao Lucy (Pipa), Duduk, mouth harps, electronics)
Artistic Director(Collaboration with Sandeep Bhagwati until 2020):Elke Moltrecht