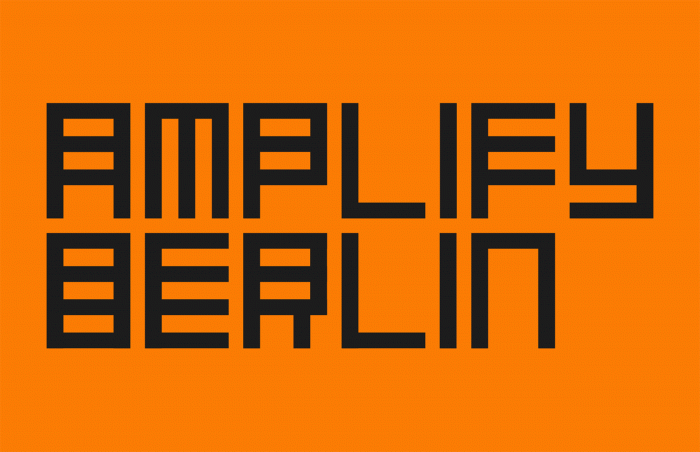 Applications for Amplify Berlin's sixth semester (March – May 2021) are now open. Interested applicants are asked to fill out the application by January 31, 2021 at 23:59 and will be notified of the results by February 5-15th 2021. Apply now!
Amplify Berlin
... is a residency program designed to support emerging Berlin-based musicians through mentorships with more established ones in order to facilitate creative development through guidance, a focused work environment and access to resources. This program has been initiated by Acud Macht Neu and is co-financed by the Europäischer Fonds für regionale Entwicklung (EFRE) and Musicboard Berlin.
The jury for March 2021 – May 2021 consists of:
Yair Elazar Glotman
(Mentor – March 2021)
Lucy Railton
(Mentor – April 2021)
Shapednoise
(Mentor – May 2021)
Shub Roy
(Amplify Berlin Project Coordinator)
MENTORS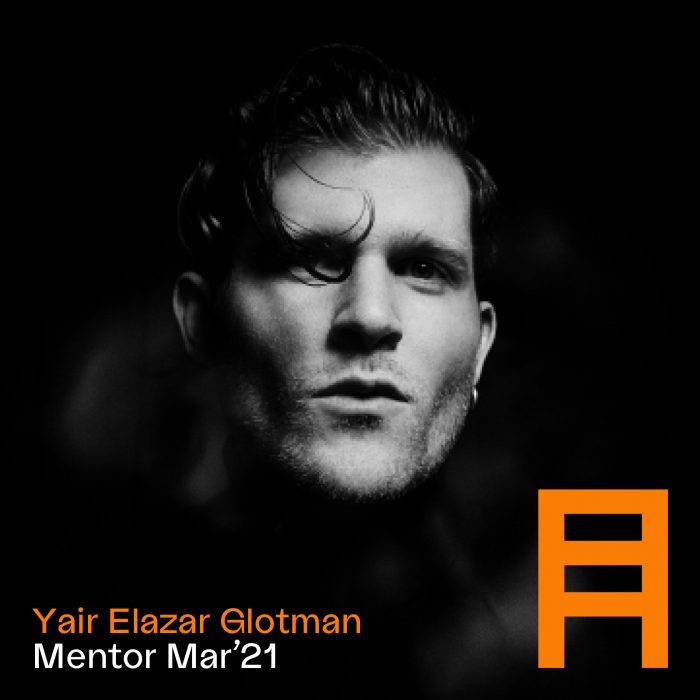 Yair Elazar Glotman
... is a composer and a musician based in Berlin. Glotman trained in both classical music as an orchestral contrabass player and in electroacoustic composition. His current practice is informed by both of these traditions and employs a range of improvisation, extended contrabass techniques, and a special interest in textural and spatial compositions and combining analog and digital processing. In recent years, Glotman's focus has been in composition for film and media, alongside regularly releasing and performing his own music. His work for film has included working closely with the influential, late composer Jóhann Jóhannsson, most notably writing additional music for "Mandy" (2018) and co-composing "Last and First Men" (2020). He scored the forthcoming A24 production "False Positive" together with cellist Lucy Railton. In addition, he has worked with composers Hildur Guðnadóttir, Ben Frost, Geoff Barrow and Ben Salisbury, Dustin O'halloran and Hauschka, and others. In addition to film and TV, he has composed for dance performances and Opera, most notably designing the Soundtrack for the Royal Opera House in London's production "Mamzer" (2018) by Na'ama Zisser.
Glotman has released music under his own name as well as under other projects such as KETEV and collaborations with composer Mats Erlandsson and Viktor Orri Árnason. His work has been released on notable labels including Deutsche Grammophon,130701/Fatcat, Bedroom Community, Miasmah and Subtext. He has played at various music and arts venues around the world, including MaerzMusik, KW Institute for Contemporary Art, Volksbuehne, CTM festival, Steirischer Herbst and Atonal festival.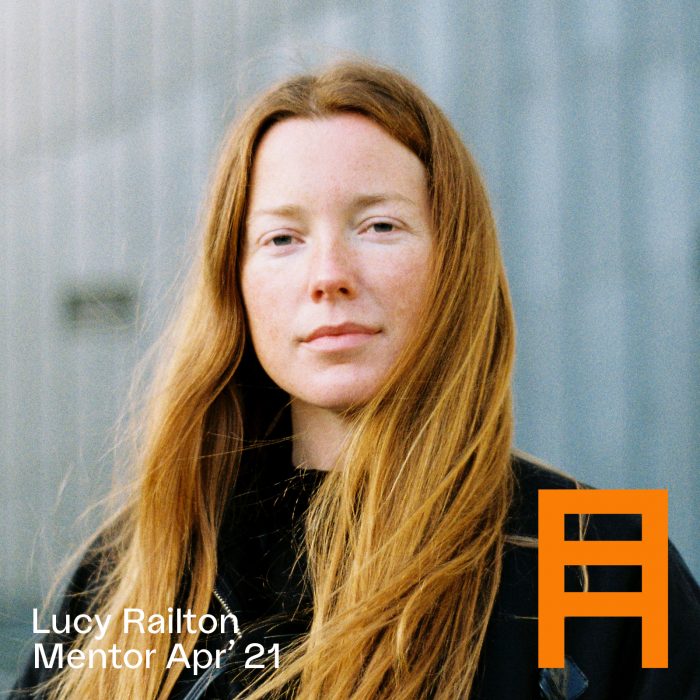 Lucy Railton
Berlin/London based cellist Lucy Railton has been an active performer and music producer and composer for over a decade, releasing albums on Modern Love, Editions Mego - GRM Portraits, PAN (with Peter Zinovieff) and Takuroku. Having emerged from a long-term engagement with classical and contemporary music, these recent works exist between modern instrumentalism, electroacoustic composition, improvisation and expressive musique concrète. Her work often focuses on the sonic potential of her instrument and how it serves her experiments in electronic music production and installation work. Over the years she has engaged with a range of interdisciplinary collaborations including those with Rebecca Salvadori, Peter Zinovieff, Catherine Lamb, Beatrice Dillon, Kali Malone and Kadialy Kouyate, the writer Laura Grace Ford, choreographers Akram Khan and Sasha Milavic Davies and has performed in projects lead by Pauline Oliveros, Iancu Dumitrescu, Mary Jane Leach, Cally Spooner, Matmos and Philippe Parreno. Her involvement with some of these artists and their repertoire has occasioned extensive explorations of resonance, psychoacoustics, synthesis and microtonality, preoccupations that are ever present in her own work.
Throughout her twenties living in London Lucy advocated contemporary and experimental music, working extensively across the scene producing events at the Institute of Contemporary Art and Vortex Jazz Club whilst establishing the 10 year long music series Kammer Klang at Cafe Oto and co-founding and co-directing the London Contemporary Music Festival 2013-2016. Also during this time, Lucy freelanced with the ensembles London Sinfonietta, Britten Sinfonia and Ensemble Plus Minus and regularly performed with the pianist Kit Downes, violinist Aisha Orazabayeva and with many individuals in the London improv scene. She has performed at festivals and venues including Dark Mofo (Tasmania), Blank Forms (New York), Cafe Oto, Borealis Festival, Atonal, Koln Philharmonie, Barbican, Berlin Jazz, Donaueschingen, Sydney Opera House, Rewire, AKOUSMA (GRM), Norbergfestival, Centro de Creación Contemporánea de Andalucía and CTM.
Recently she has been focusing on new collaborations and projects in Berlin, including the James Tenney Festival with the Harmonic Space Orchestra, a touring production of 'Everything that rises must dance' a performance devised with Sasha Milavic Davies for 200 female participants, co-composing (with Yair Elazar Glotman) the film score for A24's forthcoming production "False Positive" and new solo works in spatialized sound.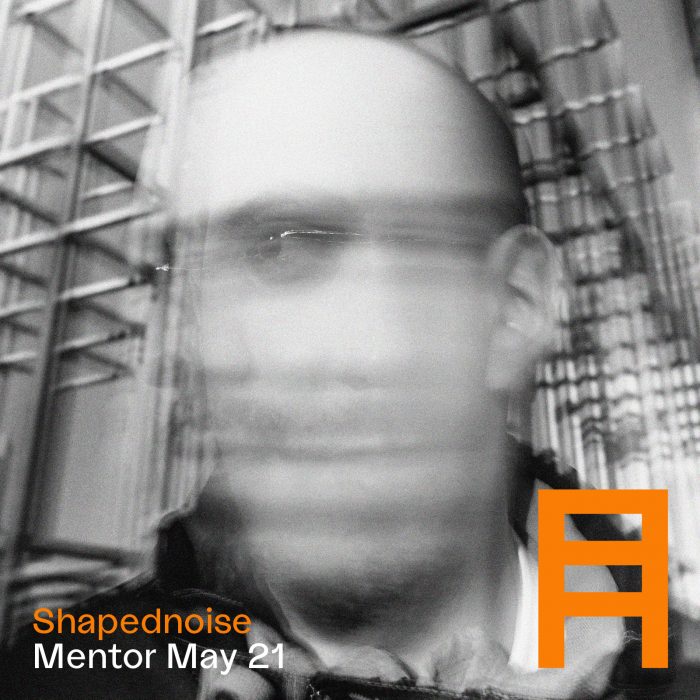 Shapednoise
... is Sicilian producer Nino Pedone who casts sheets of noise, industrial, and hardcore continuum influences to create highly sculptured and colorful sound designs and compositions. He focuses his research on noises and innovative practices within the production process by exploring textural noise, bass weight, and abrasive transcendence. More specifically, he's experimenting with unconventional production practices to explore the metamorphosis of sounds when combining unusual timbres, structures, and rhythms.
"His music's physical in the way that fevers and heartbreak and fear are physical, affecting every sense at once and casting a shadow over every inch of your periphery."
REQUIREMENTS
Applicants must be Berlin-based.
Applicants must be 18 years or older.
Applicants must be available to dedicate time to the project in the month for which they choose to apply.
Interested applicants are asked to fill out the application by January 31, 2021 at 23:59.
For full details about the program, click here.
Questions can be directed to shub@amplify-berlin.de.
For press inquiries, please contact mail@sarahrosenau.net