MI 11.9 ACUD STUDIO, EXHIBITION OPENING 19H
Exhibition Dates: 11.9 – 15.9
Opening Hours: 14 – 20H
On the occasion of the 50th anniversary of Aldo Tambellini's legendary Black TV, the multimedia pioneer presents a new installation realized by re-editing hundreds of hours of his experimental mixed-media works in a site-specific Electromedia environment. Born of a complex, stratified experience, in which the images became a further subject in the critical investigation of the American social and political reality, Black TV is a monumental operation of aesthetic synthesis of the Intermedia era.
ABOUT
Aldo Tambellini
Born in upstate New York in 1930, Tambellini was a central catalyst in the cultural and political upheavals of New York's Lower East Side. After establishing the Black Gate Theatre in New York with Zero Group member Otto Piene in 1967, a venue that became a crucible for intermedia performances, Tambellini became a pivotal figure at the heart of the shift to expanded media during the 1960s and 1970s. As one of the earliest artists to use video and television as a medium, Tambellini's work has been recently re-discovered and presented by Atelier Impopulaire at Tate Modern, MoMA NY, Centre Pompidou, FNC Montreal, ZKM and Venice Biennale.
Atelier Impopulaire
... is an independent project founded in 2012 by Pia Bolognesi and Giulio Bursi. Questioning models of exhibition making, formats of dissemination and modes of participation, AI investigates the plural identities of the language, deconstructing and reinterpreting its politics of representation.
Sponsored by Aldo Tambellini Art Foundation and supported by Harvard Film Archive.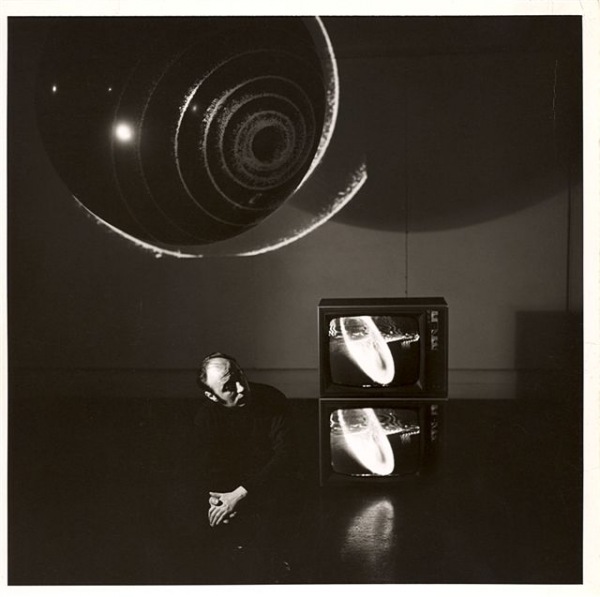 The Black TV Project (1969-2019) Aldo Tambellini (excerpt)