This summer we celebrate 5 years of ACUD MACHT NEU in the backyard of the cultural center and former milkhouse. Every wednesday evening together with former partners and friends of the house we have prepared an eclectic program throughout the summer with concerts, performances, talks & Summer Cocktails.
For this new Acud Macht Sommer night, XenoEntities Network is please to present Worlds of Ursula K Le Guin, a feature documentary exploring the remarkable life and legacy of the late feminist author, directed by Arwen Curry. Best known for the groundbreaking science-fiction and fantasy novels; A Wizard of Earthsea, The Left Hand of Darkness, and The Dispossessed, Le Guin defiantly held her ground at the margins of 'respectable' literature until the sheer excellence of her work, at long last, forced the mainstream to embrace fantastic literature.
The movie will start around 21H30 in Acud Backyard.
ABOUT
The result of a close collaboration for over a decade, Curry's film is the first documentary on Le Guin's life and work; a personal and engaging journey into both her real and fantastic worlds. Viewers will join the writer on an intimate journey of selfdiscovery as she comes into her own as a major feminist author, opening new doors for the imagination and inspiring generations of women and other marginalised writers along the way. Writer Claire L. Evans speaks of the breadth of Le Guin's politics naming them as a "graceful and humanist blend of lyrical environmentalism, feminism, and anticapitalism". The film features stunning animation and reflections by literary luminaries including Margaret Atwood, Neil Gaiman, David Mitchell, Michael Chabon and more.
Le Guin's 2014 acceptance speech at the National Book Awards resonates with us as much now as then; "we live in capitalism, its power seems inescapable. But then, so did the divine right of kings. Any human power can be resisted and changed by human beings. Resistance and change often begin in art." Her belief in the transformative potential of art and writing as a way of imagining better worlds is captured in Curry's enthralling film. "Hard times are coming when we will be wanting the voices of writers who can see alternatives to how we live now and can see through our fear-stricken society and its obsessive technologies to other ways of being, and even imagine some real grounds for hope" .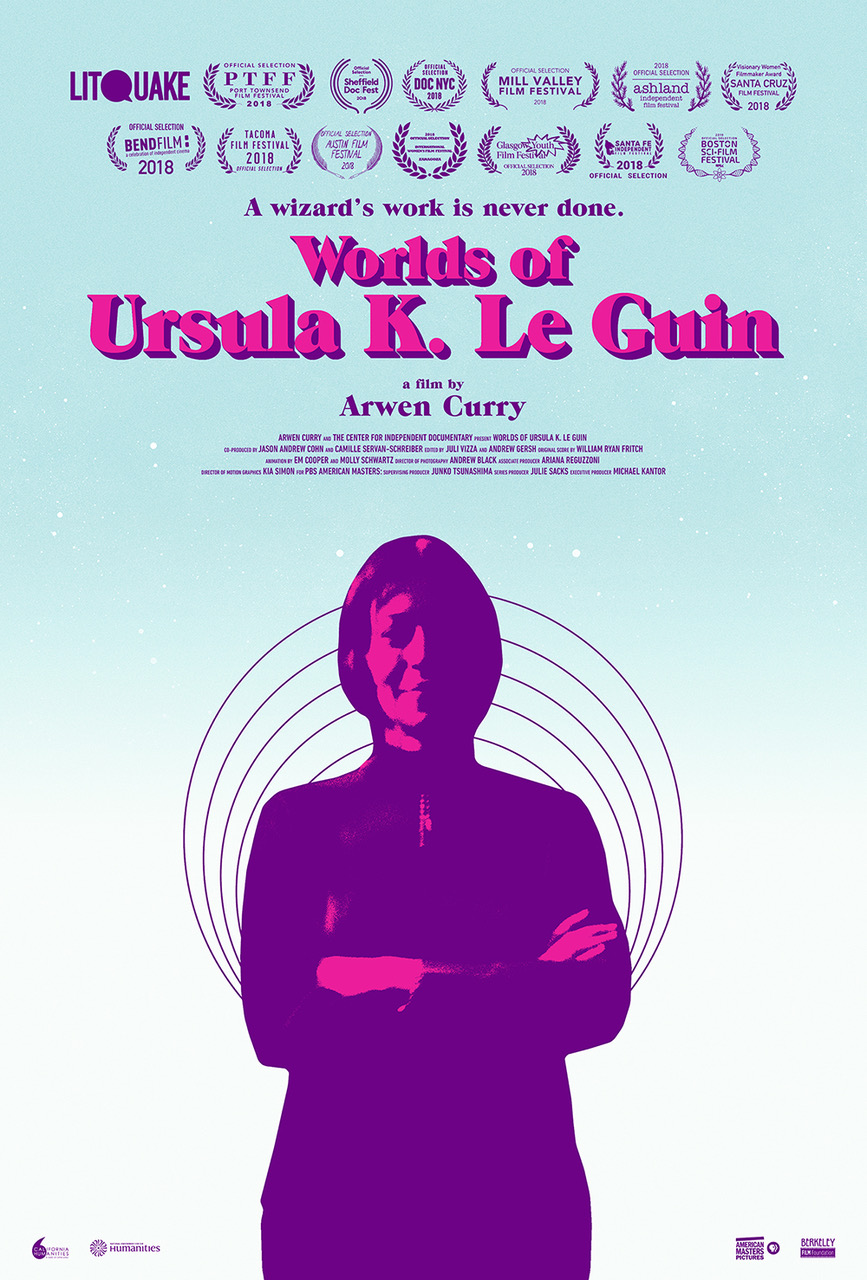 XenoEntities Network (XEN)
... is a platform for discussion and experimentation focusing on intersections of queer, gender, and feminist studies with digital technologies, organised by Lou Drago, Pedro Marum, and Zander Porter. The XEN-curated programs comprise events with performances, screenings, and panels. Programs revolve around contemporary art and philosophical-theoretical themes such as posthumanism, xenofeminism, cyborgs and prosthetics, surveillance technologies, and virtual reality, amongst others. Apart from curated programs, XEN organises 'Assemblages,' free-access gatherings with the purpose to discuss / research, where participants may propose topics and ideas within the scope of the platform. We invite speakers from different fields to our sessions and organise round-table discussions complete with readings of relevant materials as well as discussions of texts and artworks. XEN speculates about new forms of existence and explores the expansion of bodies and subjectivities within the digital realm. XEN is an open-community platform for anyone from any background who has interest and curiosity in these topics and/or is willing to expand/corrupt/disrupt/explode them in safer contexts. Collaborations between XEN (or its members) and other spaces and institutions include Agora, Faculty of Fine Arts | ULisboa, Gropius Bau, Hares & Hyenas, Institute of Art & Art Theory at University of Cologne, Kampnagel, KW Institute for Contemporary Art, Mimosa House, Rabbit Hole, Rama em Flor, Room E-10 27, SomoS, Spektrum, Unsound, and Zé dos Bois Gallery.