DOUM is a record label defined through an identity intrinsically linked by the thrive of innovation upon an hybrid club culture, inclusive and multidisciplinary. For the first time in Berlin, DOUM chose Acud Macht Neu for a crazy club session.
Line-Up
Deena Abdelwahed [Infine]
Esther [Doum Records]
Sunn Boo [Doum Records]
Pardon [Doum Records]
Arthur Bdt – textile designer for his performance named "2042"
Elvire Albessard & Lucia Soto – dancers/performers
+ guests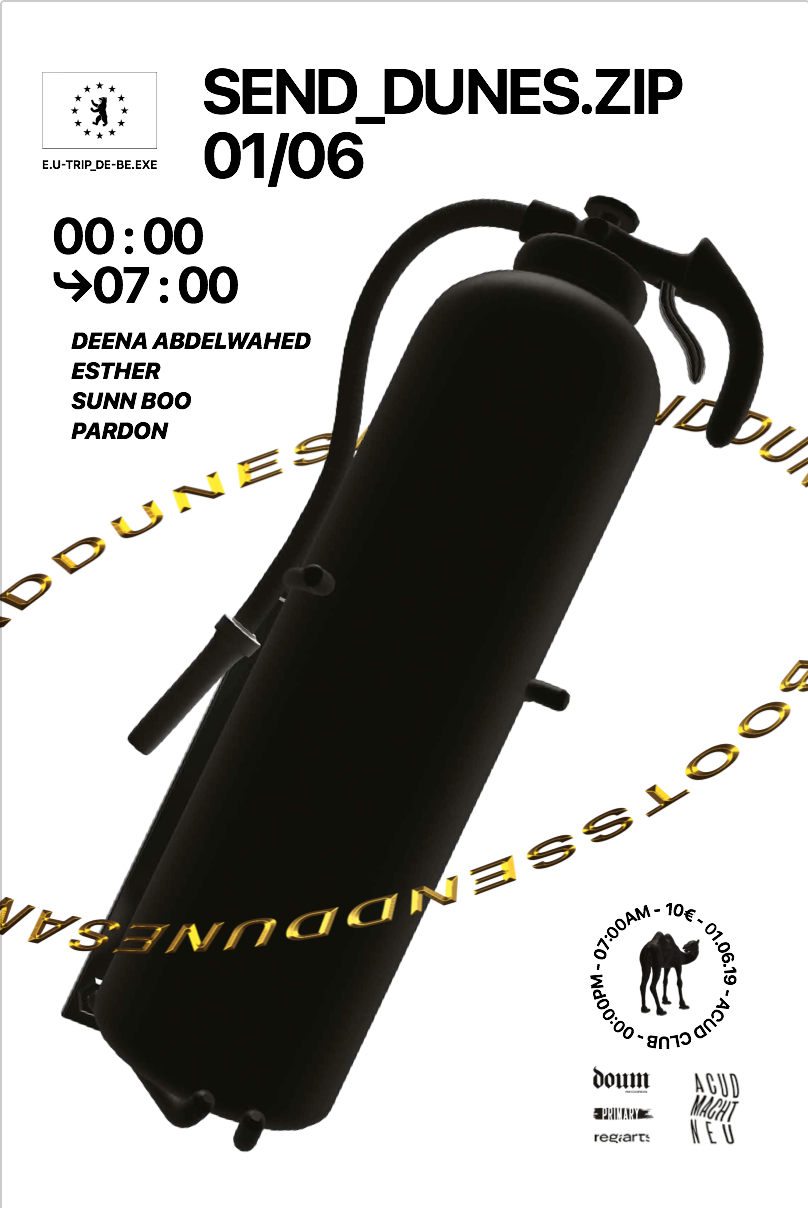 ABOUT
Deena Abdelwahed
Coming from the Tunisian alternative music scene, Deena works to inject a dose of innovation and experimentation in Electro Dance Music.
Esther
Eclectic Dj and insatiable digger, Esther use a large rhythmic spectrum borrowed from new club, techno or avant- garde.
Sunn Boo
Mixing organic and metalic sound, Sunn Boo shows a specific interest in textures and undistrainability.
Pardon
Sharp DJ and prolific producer, PARDON handles stylistic codes, from UK to new urban waves.
Jordi Pindado's VJING
No images without sound, vjing is a real time performance who support the DJ in his live.
Dance Performance: Elvire Albessard
In an addictive discomfort, Elvire uses the spectrum of holy and sordid in his movements. Vogguing, Buto and contemporary dance with spicy arabic influences which merge to create an industrial, workinprogress, of the edgy identities.
Admission: 10€