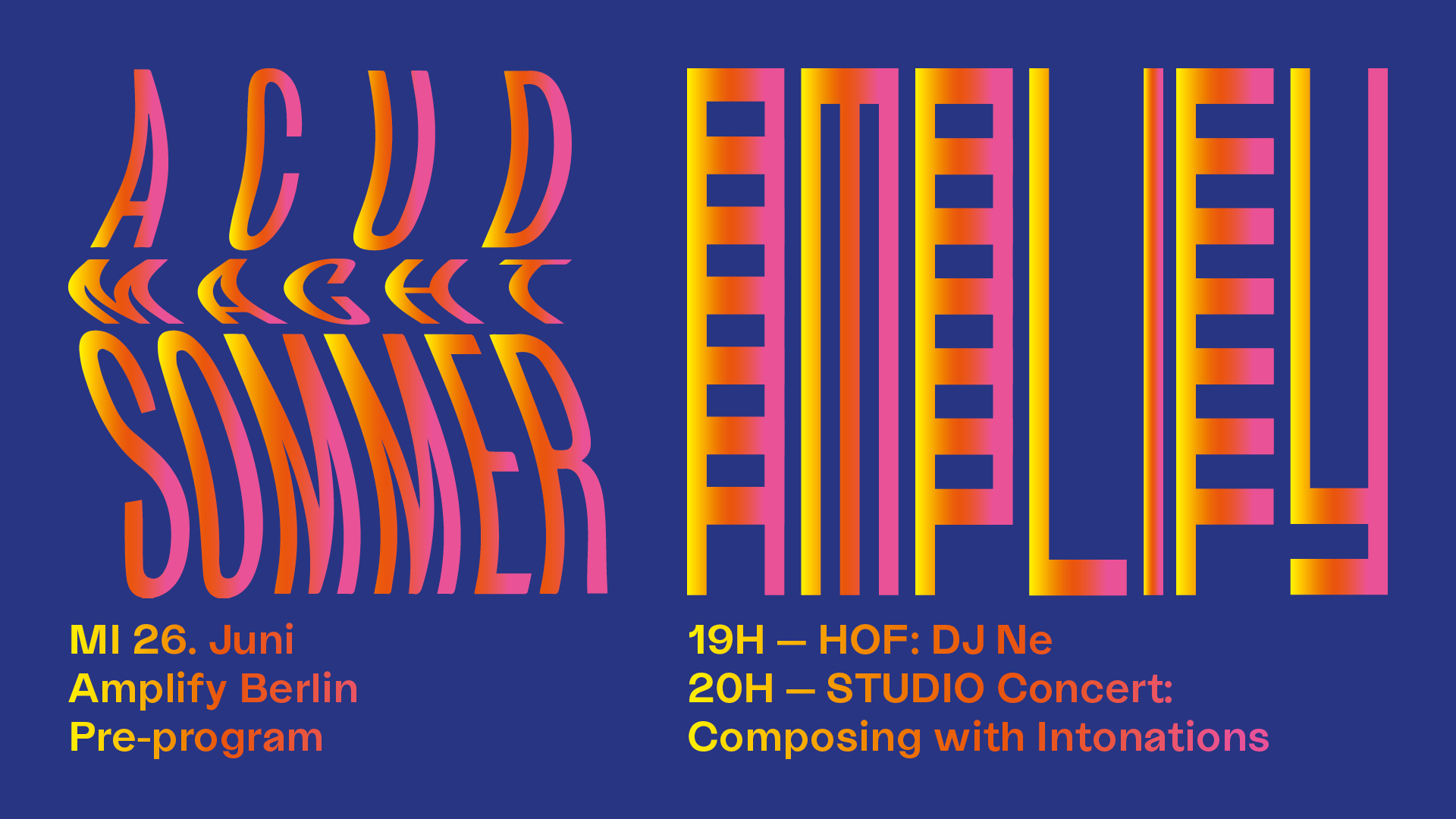 MI 26.6 ACUD STUDIO 20H — Before the Amplify Showcase FREE Composing With Intonations Concert
ABOUT
Composing with Intonations: a microtonal sound workshop with Marc Sabat.
Marc Sabat
... is a Canadian composer. Professor at UdK, he makes pieces for acoustic instruments and electronic sounds. He works with microtonally extended just intonation to explore melody, harmony, counterpoint, rhythm and form. His music is inspired by the perception and interaction of tones.
This three-week workshop is open to a limited number of creative participants, who will be invited to make and share a project (performance or media piece) exploring some aspect of microtonal sound possibilities. A few additional places are open to interested auditors.
Over the course of three day-long sessions, participants will encounter sound phenomena manifested through different shadings of intonation and explore techniques of working hands-on with various microtonally inflected tunings.
The first session on June 2nd will introduce materials and sounds, and survey the approaches of various artists.
During the second session on June 9th, each of the creative participants will receive one-on-one mentoring to shape their personal project.
Over the course of the next two weeks, each artist is invited to realise a piece in any form – song, composition, electronic track, performance, homemade instrument demonstration, installation, etc.
Individual guidance and follow-up mentoring by email will be possible during the working period.
Projects will be shared in a public presentation on the final day on June 30th.
Maximum number of participants: 16 (8 participants + 8 spectators)
Language: English
Requirements: Curiosity about sound and desire to create and share a piece exploring tunings
Cost: 150€ per participant (limit of 8) / 90€ per spectator (limit of 8)
Dates: June 2, 9, 30 from 10-17H
Reserve your place now!
Payment will be required within 14 days of the workshop start date. For registration, please contact shub@amplify-berlin.de.