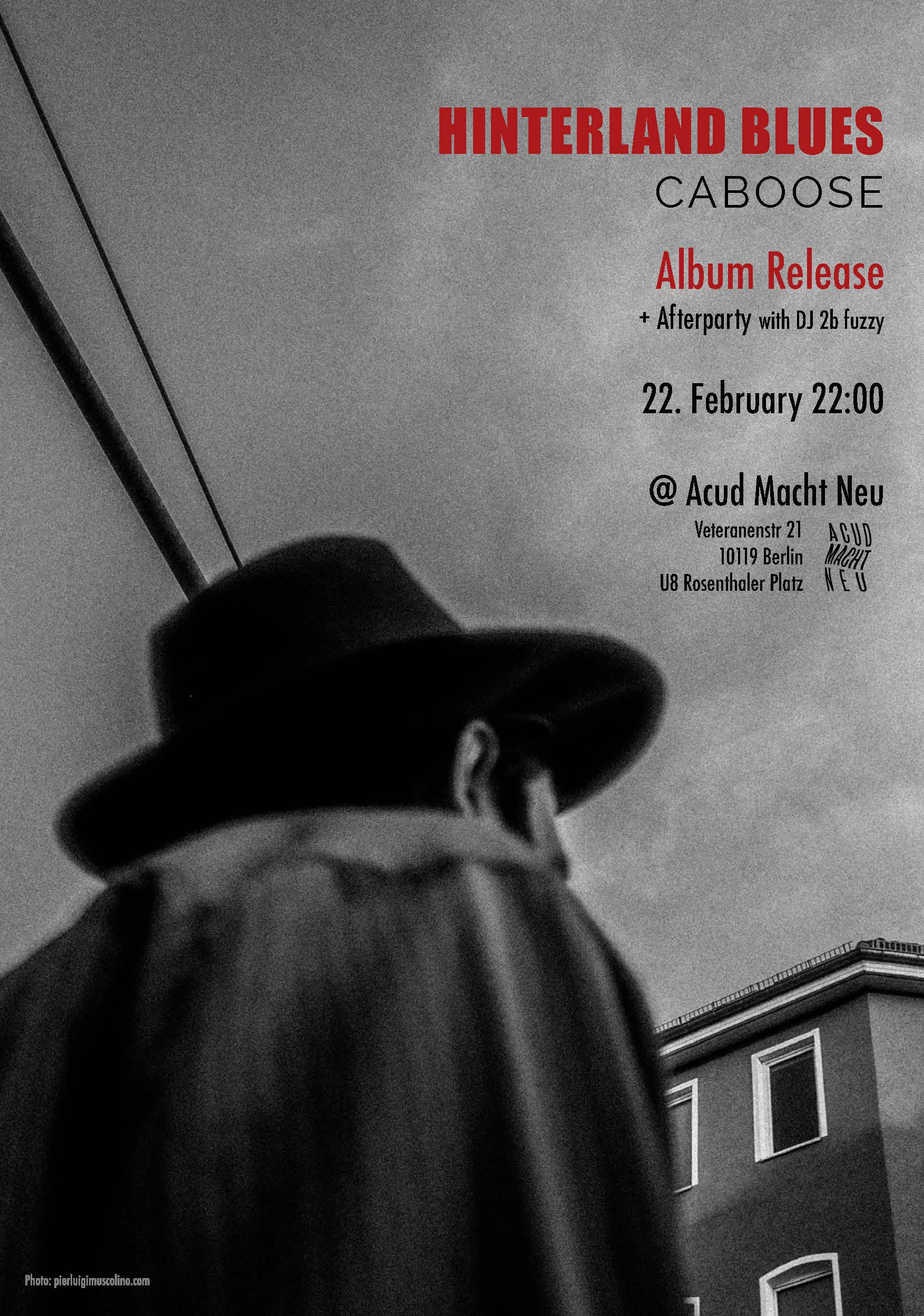 Nu-Blues from the Waste Land.
After having toured U.S.A. and participated in the International Blues Challenge in Memphis, the "Caboose" are now heading back to Europe and will be presenting their new album in Berlin where Louis DeCicco, founder of the band, lives since 2014. "Hinterland Blues" (released this January 2019 on New Model Label) is gaining attention for its eerie sound made up of rock, spoken-word and roots blues elements
Schedule
Caboose, Live
2b fuzzy, DJ Set
About
Caboose [New Model Label]
Art-rock/blues duo active since 2017, now touring USA and Europe to promote the last release, "Hinterland Blues".
DJ 2b fuzzy
... likes variety and groove. His eclectic sets range from soul to funk to jump blues to african music, latin to electronic. He has played gigs in Bari (Italy), Tel Aviv and all over Germany and supported several live acts Ephemerals/Tiliboo/Onom Agemo & The Disco Jumpers with his sets. As a journalist, he writes for Mags like MINT and FAZE and runs a monthly column about groovy music. He recently compiled the selection "Two Tribes- an intercontinental journey in rhythm", out on Agogo Records.
© Pierluigi Muscolino
Admission: 7/10€